Mounting your TV or monitor on the wall has become a new and fashionable trend since the past few years. It is not just stylish but also a great space saver. It makes your room look cleaner and modern with a unique minimalistic touch.  You can also mount your monitors on the wall to save the space on your computer desk. There are multiple types for wall mounts matching your personal preferences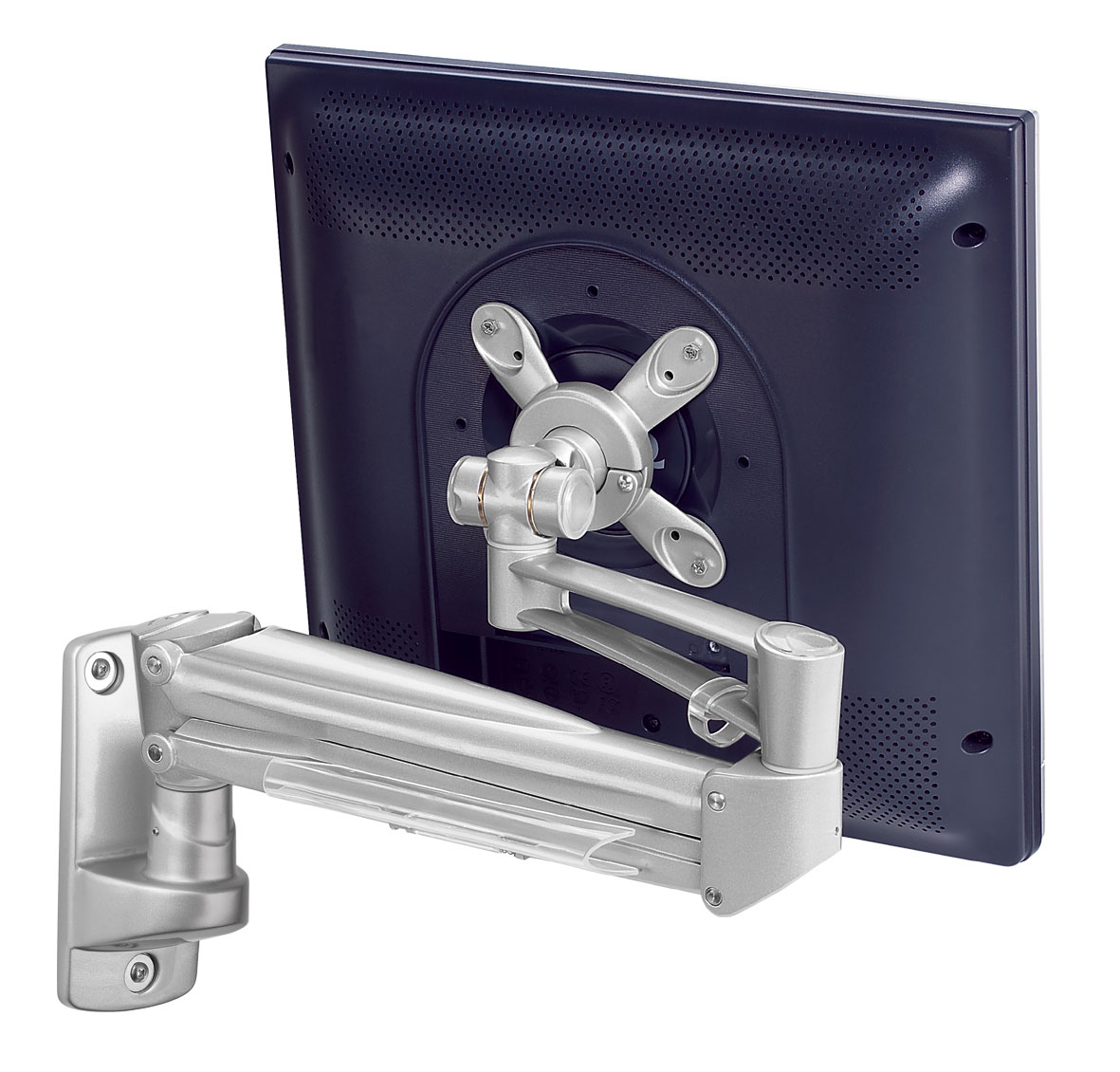 Low profile mounts: They provide a sleek and minimal look by putting your display close to the wall. They don't have tilting hands but they're good if you are searching for a cleaner look.
Tilt mounts: They give you the freedom of tilting your viewing angle vertically or horizontally if you have multiple comfort zones in your room and prefer to watch TV from different places at different times of the day.
Tilt and swivel mounts: They give you an extra freedom of tiling the viewing angle not just vertically and horizontally but also left and right. Preferable for big living rooms and workstations.
Many people worry about hiding the cables but mounts come with sleeves to run the cables through or you can get yourself wall plates with HDMI ports for better ease. One thing to check before mounting your TV or monitor is VESA requirements of the display. VESA is used by television manufacturers for making the mounting hole pattern behind the display. The most common patterns include 75x75mm, 100x100mm, 200x100mm and 200x200mm.You can find the VESA information on the user manual of your TV. The mounts in the market also list their VESA requirements.
If you're interested in getting a wall mount for yourself, we have hooked you up with a link to a leading display accessories website, Complement-E. They care for the ease of your purchase and we hope you'll enjoy a newly decorated way of watching your TV with comfort.